Find EXACTLY what you're looking for INSTANTLY... with JoynD!

is a one-of-a-kind app that helps you find the business you need and helps businesses stay connected to customers, around town or across the globe!
Business to customer. Customer to customer. That's JoynD.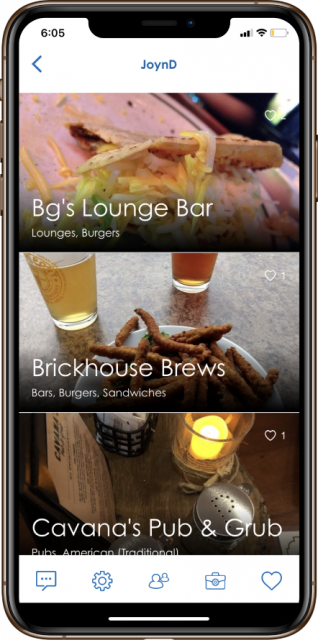 Welcome to the first-ever mobile app that gives businesses all of the control.
Created by business owners, for business owners, JoynD allows customers to find you and keeps you connected, in a positive, fast and friendly way.
No reviews. No negativity. Just the facts.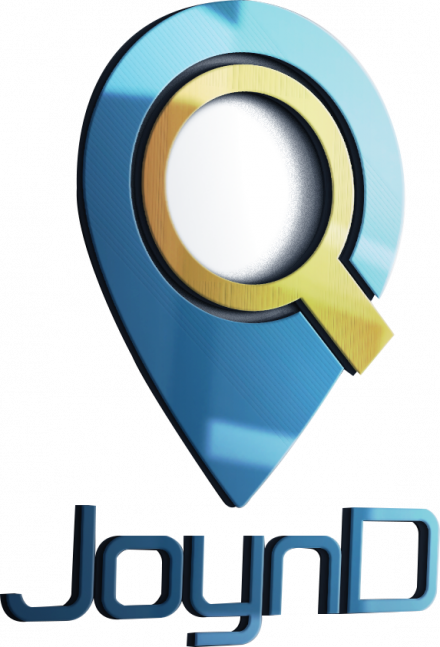 is

is the world's FIRST and ONLY business-to-consumer communication app that can be used anywhere – down the street, out of state, or around the globe! Just open the app, search by your location and know what's going on around you.
FREE of third-party reviews:

helps you find exactly what you're looking for, when you need it, without wading through third-party reviews or squabbling social media threads. Get reliable, accurate information about any business, anytime.
Looking for happy hour specials? Live music? Micro blading? Prime rib? A new blazer? Super Bowl party? The possibilities are endless. Receive instant updates as businesses make them — in any neighborhood or city you happen to be in – or going to! When your favorite business has something to share, like a last-minute cancelation (think: salons!), you get notified!

knows you don't have time to search for websites, call businesses, or try to interpret rambling or negative review sites. JoynD makes life easier so that you can know before you go! Looking to book an appointment at a service provider (salon, barber, tattoo parlor) JoynD's interactive calendar feature allows users to interface directly with booking software.
Search by type of business, keyword, location and/or calendar. "Favorite" any business and receive notifications whenever they add something new to their page. That's all there is to it!

also allows you to meet new people with the in-app message feature; send or receive messages to or from anyone at the same location! Don't want to connect? Just turn your location off and your secret is safe with JoynD.
Business owners can access daily, weekly or monthly aggregated data about who is interacting with them, when, and how. Serve the customers you have and target the customers you want!.
Anyone can download the JoynD app for FREE to search for products or services in any location around the world. Business owners subscribe for a minimal yearly fee – no contract or long-term obligation. Simply claim your business listing and make it your own: your info, your images, your way, with no interference.
With JoynD, business owners can:
Having trouble finding events? JoynD is the first mobile app to help you search! Whether you're looking for live music out of state or trying to find a New Year's Eve party at home, JoynD will get you there!
JoynD is almost effortless. Just type in a keyword, hit "search" and every business that fits the search criteria will pop up!
Connect – and stay connected – to your customers
How would you like unlimited advertisement, no salespeople hounding you, AND the ability to watch your business activity in real time?
With a minimal yearly subscription, JoynD offers full access to your listing: upload any details or images about your business and be able to instantly connect with your customers. Last minute sale or special? Let your customers know. Appointment cancelation? Get the word out fast and fill your calendar. Open the business-only activity center and find out who is "favoriting" your business, what keyword searches they're using, and how many users are interacting with your listing.
Ever wondered if your massage therapist has an opening, or if your favorite hair stylist has had a cancelation?
As a stylist, how do you get the word out immediately when you do have a last-minute opening?
The problem with social media is that customers don't get notified immediately when your salon posts – a client might see it hours later when they have time to scroll. With JoynD, a stylist simply adds their available opening to their personalized JoynD calendar, and everyone who is connected to them will receive an instant notification.
Search ANY business, ANY time!
JoynD is here to bring businesses and people together.